Feedback
We are always striving to improve our service and would welcome your feedback. If you think our service deserves it we would welcome a testimonial which can be left either by filling out the form below or emailing to andy.cornell@chipsaway.co.uk
If you have any further questions regarding our work please do not hesitate to call on 07855 946133, or 01483 304570 or email andy.cornell@chipsaway.co.uk.
Thanks
Alternatively, please fill out the form below to submit your feedback:
You can also leave a review on the independent review website, Trustpilot.
Click on the image below to get link to our page to leave and read reviews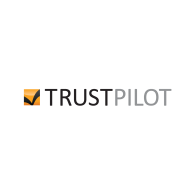 Our Services:


Customer Testimonials
Here are just a few of the many comments received from satisfied customers : Judy Kelly, Land Rover Discovery, Cranleigh Arrived exactly on time. Very friendly and professional - went over how the work was to done. Afterwards, explained how the marks were removed - given there was a scratch...
Read More
---