Aftercare
Thank you for choosing ChipsAway Guildford to repair your car and we trust that you are completely satisfied with the work we have carried out.
When the repair is complete it is fine to drive the car straight away and the repair will not be affected by rain or other normal weather conditions.
Cleaning:
A minimum of 3-5 days must be left before there is any contact with the repair so no washing until then. This is to avoid any possible damage to the fresh paint while it fully cures
1st wash

The first wash should be with a soft clean sponge and clean water with a mild vehicle cleaning shampoo only. It is advisable to avoid jet washing.

Polishing and future care
After 30 days, the repair will be fully set and should then be looked after in accordance with your vehicle manufacturer handbook care guidelines.
Our system
The paint used by ChipsAway is a proprietary system in accordance with and similar to that used by all aftermarket SMART and bodyshop repairers and is not the original paint used by the manufacturers.
This means that harsh chemicals and processes that degrade a vehicle's finish (for example cleaning with harsh bristles, hard bristle car washes, or using abrasive polishes or cutting compounds) can degrade the repair area at a different rate to the original finish of the vehicle.
Damage to the finish in these circumstances is not covered by your guarantee.
For full ChipsAway terms and conditions please click on the link below:http://www.chipsaway.co.uk/guarantee-terms/
To register your repair for the ChipsAway lifetime of ownership Guarantee please click on the link below:
www.chipsaway.co.uk/repair-guarantee/
Links to some other ChipsAway Sites and information
Head Office
www.chipsaway.co.uk
Chipsaway in the Wokingham area
http://www.chipsaway.co.uk/chrisashdown
Chipsaway in the Portsmouth, Fareham, Waterloo and Gosport area
www.chipsaway.co.uk/repair-specialist/andy-hodges/
ChipsAway in the Esher area
https://www.chipsaway.co.uk/lukehall/
ChipsAway in the Swindon area
www.chipsaway-sven.co.uk/default.html
ChipsAway in the Christchurch area
https://www.chipsaway.co.uk/steverandles
ChipsAway in Telford and Wolverhampton
www.chipsawaytelford.com
ChipsAway in Heathrow and Uxbridge
https://www.chipsaway.co.uk/ianmitchell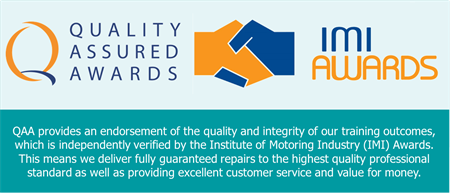 Our Services:


Customer Testimonials
Here are just a few of the many comments received from satisfied customers : Judy Kelly, Land Rover Discovery, Cranleigh Arrived exactly on time. Very friendly and professional - went over how the work was to done. Afterwards, explained how the marks were removed - given there was a scratch...
Read More
---