Welcome to ChipsAway Guildford
ANDY CORNELL,
FRANCHISE OWNER SINCE 2011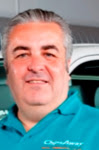 T.V AD 1
2019 AD
CLICK IMAGES ABOVE TO VIEW OUR ADVERTS
ChipsAway Franchisee of the Year 2016 /17
Business Mentor of the Year 2014, 2015 and 2016/17
---
We repair most minor cosmetic car bodywork dents and scratches and alloy wheel damage at your home, workplace or at our workshop in Guildford and nearly always within a day. Our repairs are fully guranteed for your ownership of the car and any workshop repairs include a free collection and delivery service if required.

We provide mobile and workshop services covering
Pirbright, Fairlands, Worplesdon, Normandy, Ash, Puttenham
Burpham and Merrow, East and West Horsley, Send, Ripley
Guildford
Shalford, Bramley, Shamley Green,
Peaslake, Shere, Albury, Gomshall, Abinger, Farley Green, Hascombe
Farncombe,
Godalming
Milford,Witley, Wormley, Chiddingfold
Hindhead,
Haslemere
Liphook
Cranleigh, Ewhurst, Plaistow, Rudgwick,
​and all surrounding areas.

See our 'Services' page for more details about our repairs and our 'News' page to find out more information about our business.
For more information or to arrange a free no obligation estimate call now on 07855 946133 or 01483 304570.
See our 'Contact' page for more information
Latest Blog Posts
10 YEARS ON!
10 years ago this month I started my ChipsAway franchise!
I started business on my own, just me and my van, 10 years on, I have 3 fantastic employees, a car care centre, a van service and an amazing group of customers (including a few famous ones from TV, movies and music!). I also now do business mentoring for a lot of new starters who join the ChipsAway network and we were lucky enough to be awarded ChipsAway Franchise of the Year in 2016/17.
Thank you to everyone, staff, customers and colleagues for making the business a success. Over 10,000 repair jobs completed, I have spoken to over 20,000 customers (some more than once!) and have literally hundreds of 'Trustpilot 5 star' reviews for the work we have done. Thanks again to my team and everyone for their support.
Onwards and upwards!
Coronavirus Update Tuesday 5th January Lockdown
We will remain open for business as usual
However, we will be implementing and maintaining enhanced social distancing and cleansing measures for all repair work and estimating.
I will be able to carry out quotes from pictures where possible which can be emailed to andy.cornell@chipsaway.co.uk or whatsapped / texted to 07855 946133 but I will also carry out home visits if required.
If you would like to send pictures for quotes, please send one or two close up and then one or two a bit further away so I can see the extent and position of the damage on the car and I will also need your name, address, email address and phone number plus the make, model and registration number of the car.
I will then be in touch as within 1 working day of receipt of your enquiry.
Christmas Opening Times
We will be closed for repairs from Weds 23rd December until Monday 4th January but will be available for quoting and enquiries on the 29th, 30th and 31st December
From all of us here, we hope you have as good a Christmas as possible given the current circumstances and hopefully we can look forward to a more positive New Year in 2021!
21.12.20
Covid 19 Tier 4 Update
WE ARE STAYING OPEN
Firstly, I hope you are keeping safe and well
We will be remaining open during the Tier 4 restrictions
After consulting with our Head office, not all businesses are required to close; indeed, the Government are actively seeking to keep construction and manufacturing type businesses operating
However, we will be operating under stricter social distancing and vehicle cleansing guidelines which will affect the way we carry our your quotes and repairs.
Details will be provided when contact has been made with us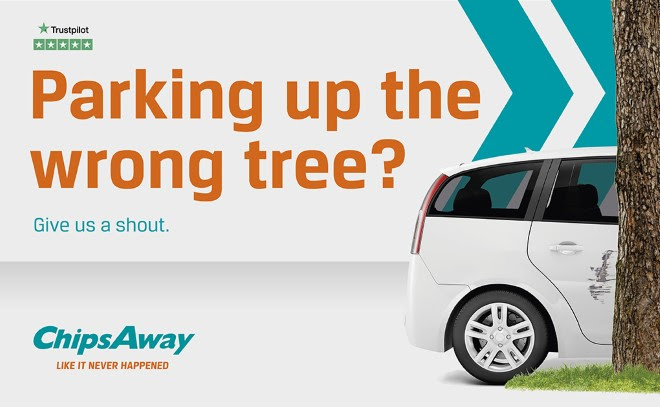 August is just around the corner and we can't believe how quickly Summer is passing by. If you used the recent warmer weather to wash your car, you may have discovered some damage. Minor paintwork scratches, scuffs and dents caused by a stray shopping trolley or a reversing mishap are unfortunate but we are here to help.
Summer is the perfect time to get any damage repaired as colder weather can lead to rust complications and a more expensive repair.
Get your free, no-obligation repair estimate
14TH MAY 2020

I am pleased to announce that we are NOW OPEN AGAIN and we look forward to hearing from you.
To ensure the safety of our customers and staff we will be applying strict Social Distancing Measures operating a 'No Contact' service for all quotes and repairs, including:
1) Keys to be left remotely for vehicles
2) Sanitising of keys, steering wheel, gear knobs, handles etc after repairs are completed
3) Estimating via pictures or by remote home visit

4) Remote contact payments via card over the phone or BACS payments.
Further details are available on request.

TO ALL NHS STAFF, AND KEY WORKERS IN MY AREA, I JUST WANT TO SAY THANK YOU.
YOU ARE AMAZING AND YOU DESERVE ALL THE RECOGNITION POSSIBLE.
SO TO DO MY BIT TO HELP, SHOW US YOUR I.D WHEN YOU BOOK AN ESTIMATE OR REPAIR AND WE WILL GIVE YOU A 20% DISCOUNT OFF ANY CAR BODYWORK REPAIRS.
Thank you and keep safe and well
Andy Cornell, Owner

IMPORTANT INFORMATION FOR HYBRID / EV VEHICLE OWNERS.
With the substantial rise in new electric vehicle (EV) sales, which only looks set to continue and increase further in coming years, ChipsAway – the UK's leading minor automotive repair specialist, has taken the bold decision to ensure only specialists who are fully trained, will be able to carry out work on these types of vehicles. SEE OUR 'NEWS' PAGE FOR MORE INFO
Some of our new marketing imagery




March
We have received an unprecedented 24 5 star breviews on Trustpilot this month alone for our franchise hear at Guildford. Thanks so much to those who left us a review
2018
CHRISTMAS OPENING TIMES
We wil be closed from Friday 21st December re-opening on Wednesday 2nd January. I will be available to arrange quotes and bookings on the 27th and 28th December, please call my mobile number for all enquiries which is 07855 946133
October
WE NOW OFFER A COURTESY CAR SERVICE FOR WORKSHOP REPAIRS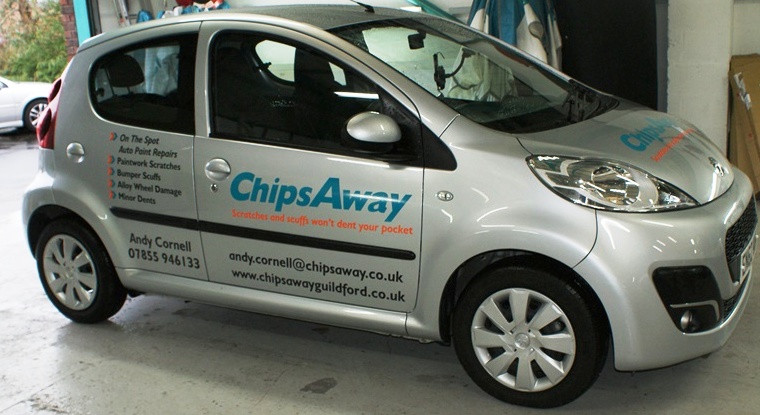 PLEASE SEE OUR NEWS PAGE FOR MORE INFO'
June:
Had this beautiful Aston Martin DB11 V12 in today for a few repairs: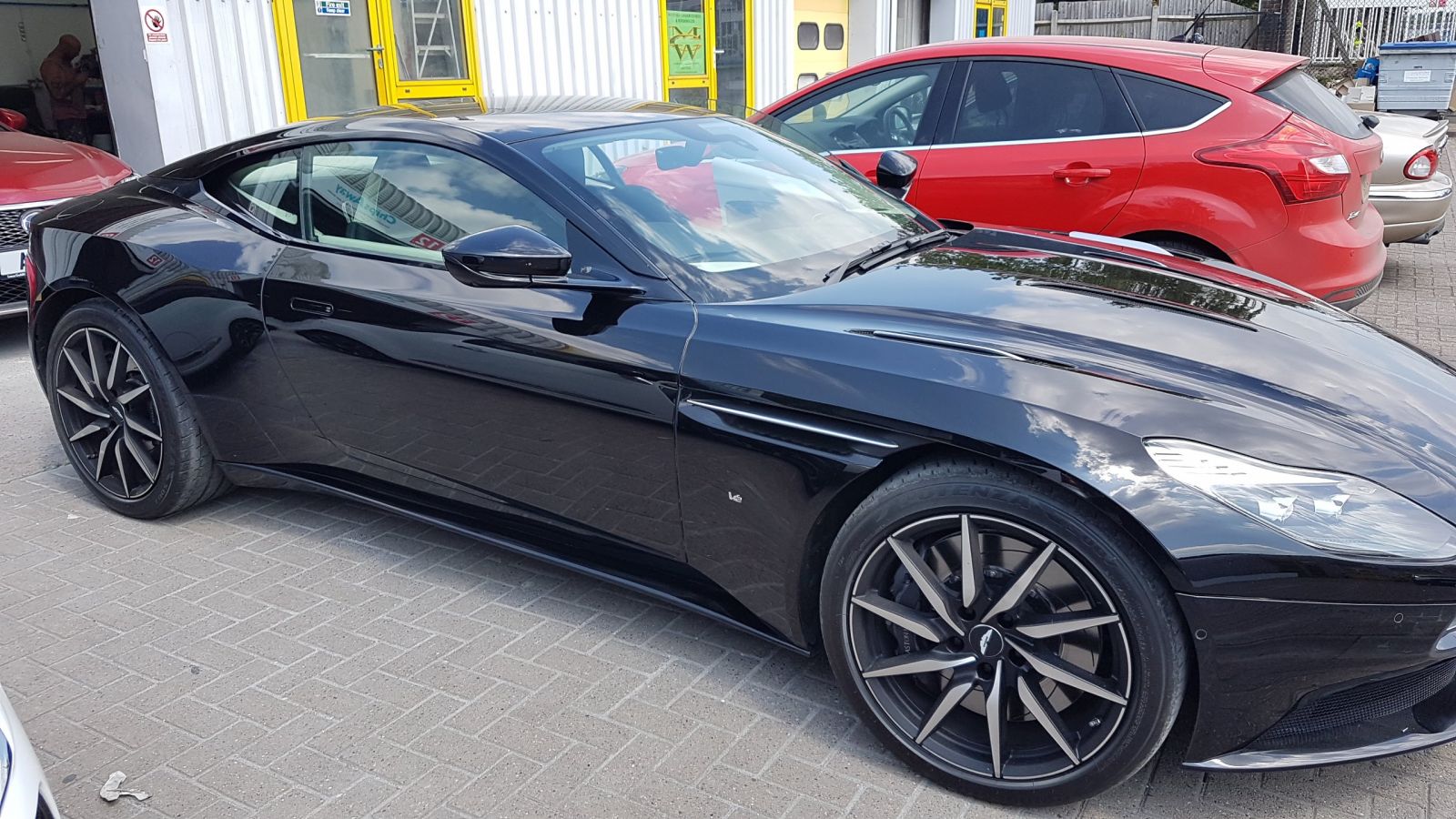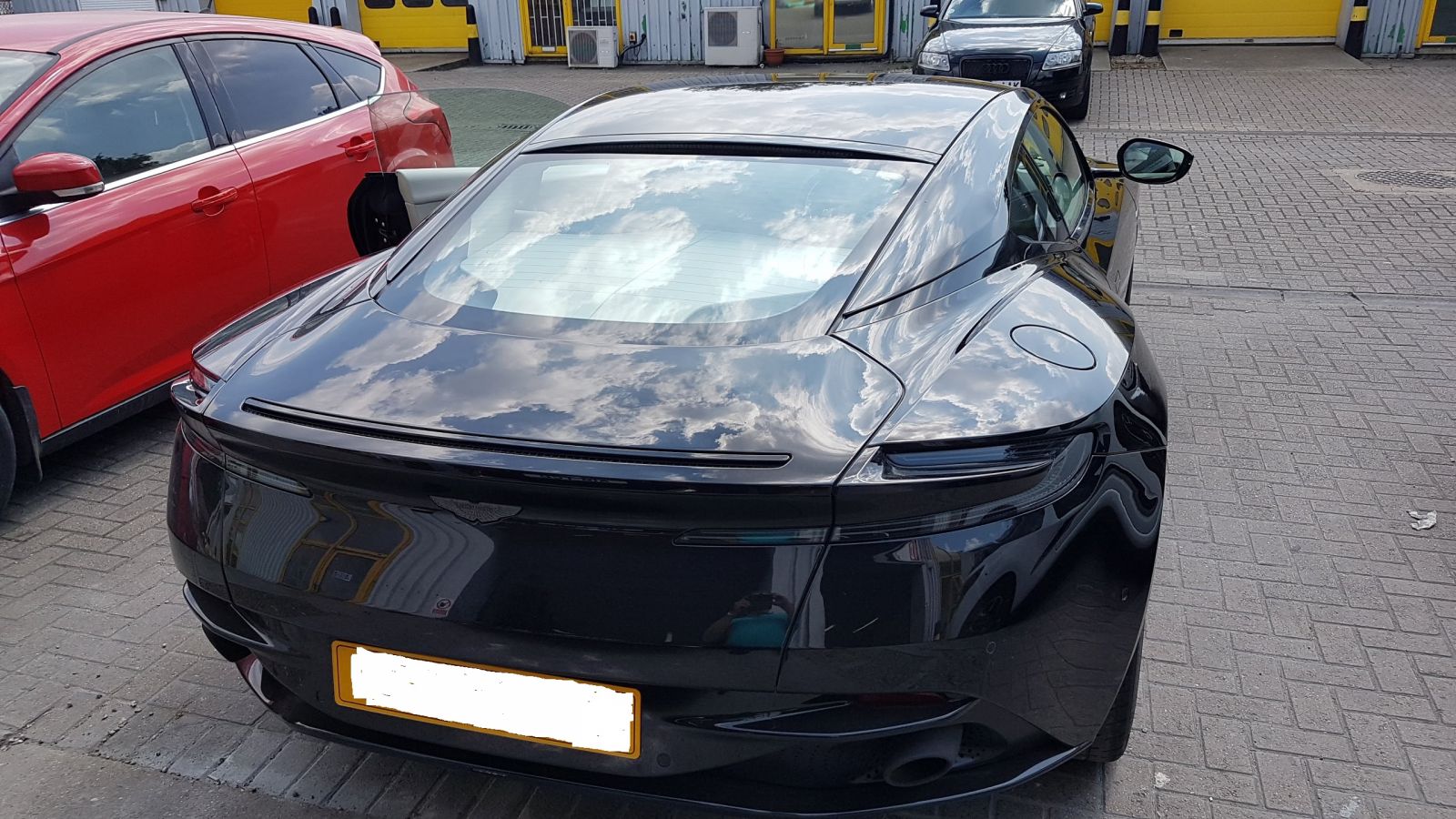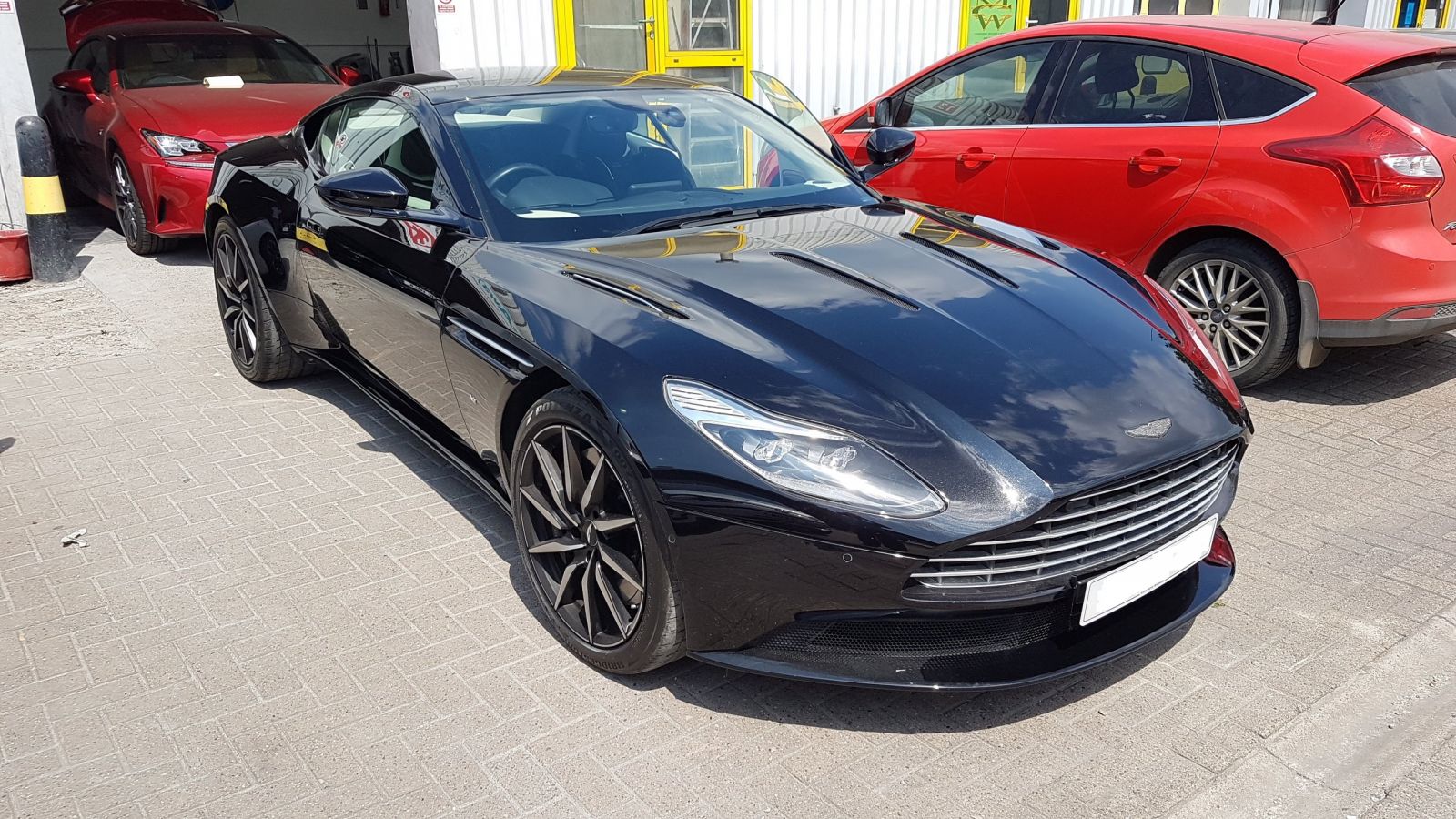 February:
We have now reached an incredible rating of 9.5/10 and excellent on the independent review site Trustpilot!

---
Accreditations and Affiliates







---
WANT TO WORK FOR US?
I am always interested to hear from talented and experienced bodywork repairers / sprayers.
We offer competitive rates of pay and holiday allowances, a pension and possible use of a company vehicle.
If you are interested please call me or email your C.V to andy.cornell@chipsaway.co.uk
September 2017
13.9.17. Today is an exciting day for us.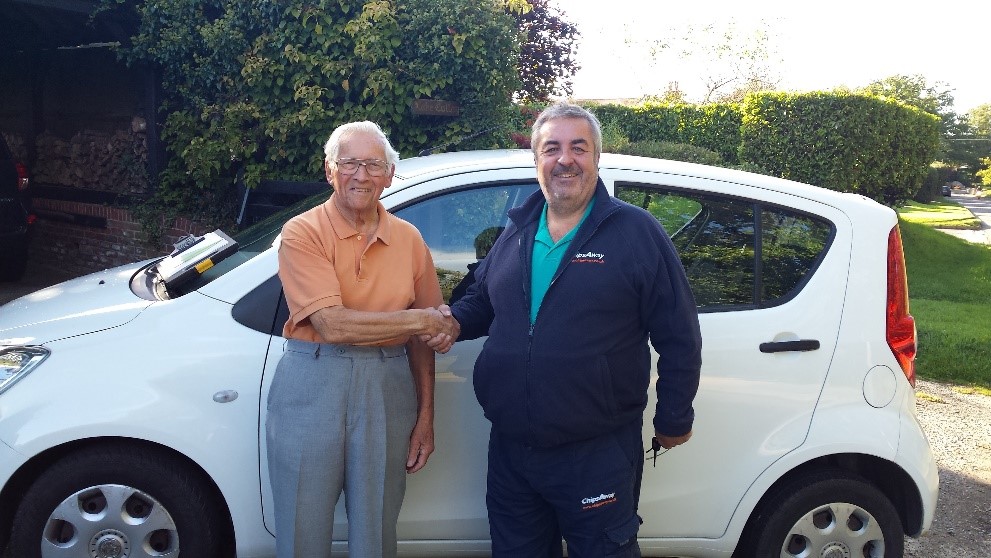 I started this business 6 years ago last month and today we are repairing a car for our first ever customer, Mr Manfield from Shamley Green! Since I did his original repairs as a one man band in my van, we have repaired over 4,000 vehicles from cars and vans to horseboxes, lorries and motorhomes. I now have 3 repair technicians working for me and we have both a workshop and mobile repair services. It is so satisfying to see how we have grown and also the level of customer loyalty as witnessed by the repair today.
July 2017
6 years ago ths month we started ChipsAway Guildford!

Clik on the logo above to che

ckout our facebook page for more info, motoring articles, repair videos and more motoring banter and if you found it useful we would really appreciate a like !
March 2017
We receive numerous testimonials to our work and the latest one from a Mr Pearson in Haslemere can be seen by clicking on the link here
https://uk.trustpilot.com/reviews/58c9a92bb0f738049cef5b12
The before and after pictures are shown here, it was two doors on a Ford Mondeo that was keyed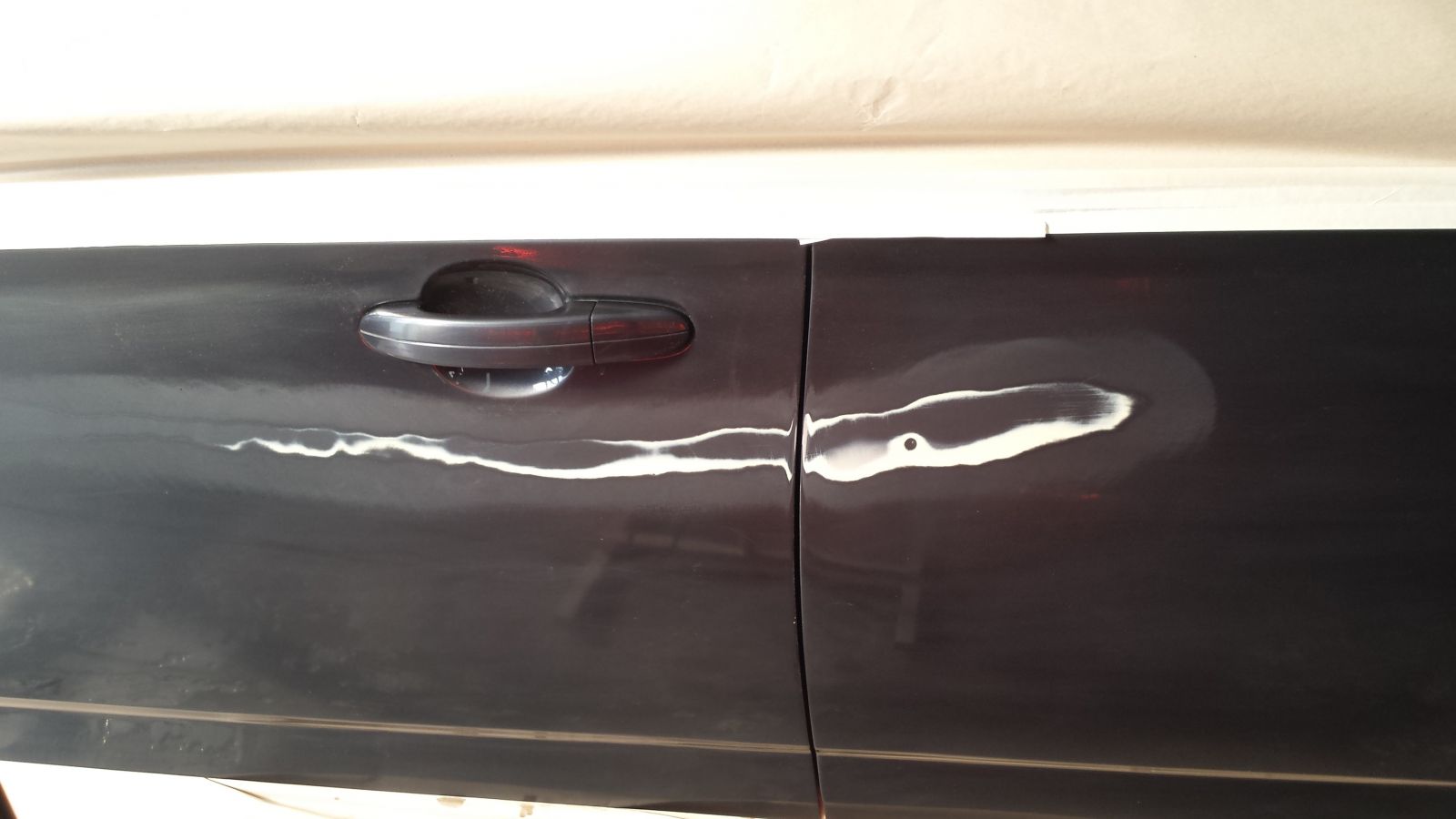 Before repair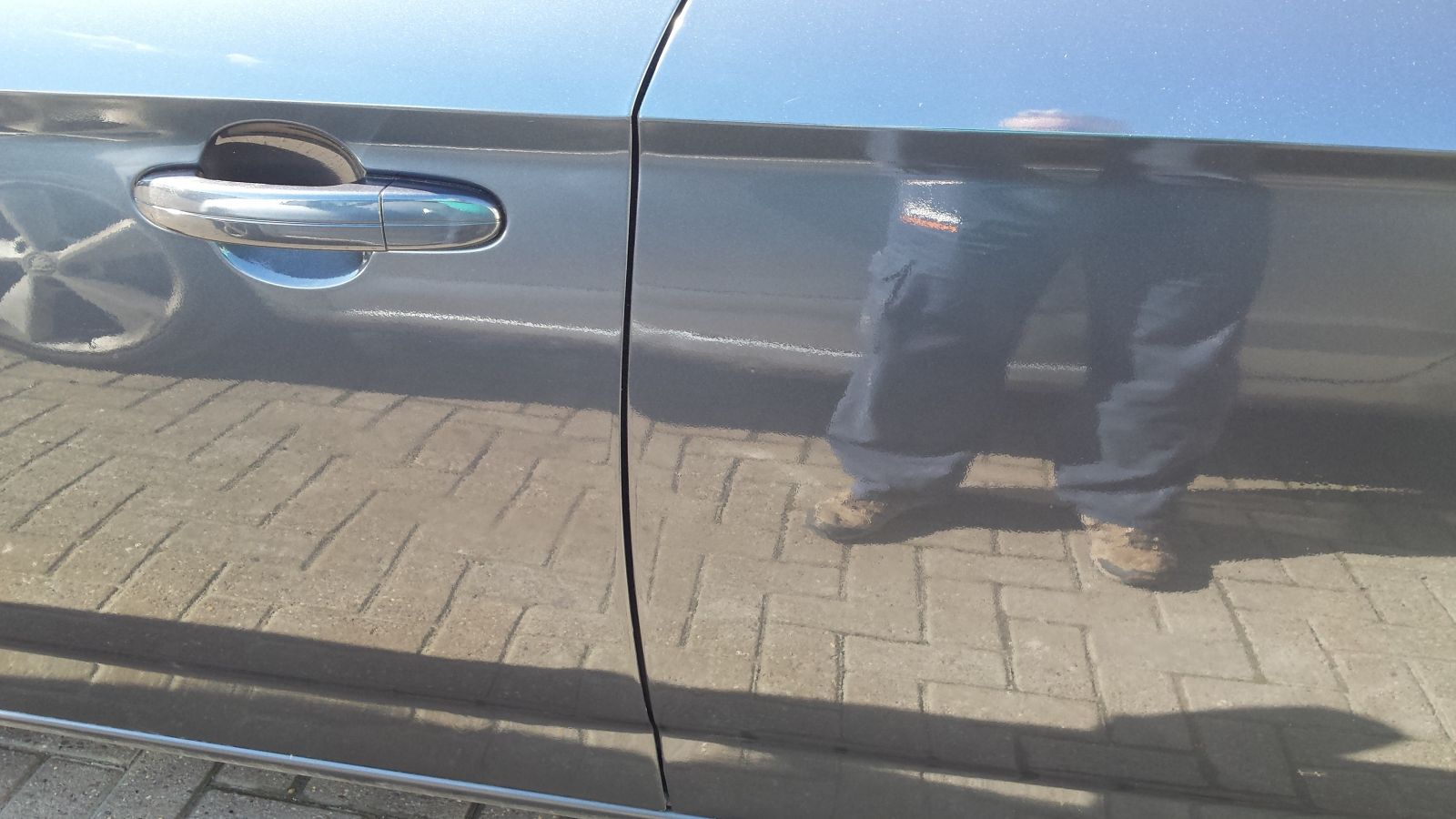 After repair
Due to unprecedented demand for our services we have another repairer joining our workshop team on the 1st April
Borja Cobos comes to us with a number of years experience including working for the ChipsAway franchise in Marbella, Spain and will help us to offer more capacity as we continue into another busy year
Jan 2017
Welcome to our new website.
We have updated and re-designed our site to make it more user friendly and easier to search through and to allow us to give you more information. I hope you like it!
Our Workshop
(click on picture for location map)

Recent News:

2016
Awarded Franchisee of the Year 2016
Press release from Chipsaway Head Office

In October franchisees from all over the UK congregated at Birmingham Resorts World to celebrate ChipsAway's most successful year to date, and Guildford based franchisee, Andy Cornell, was proudly awarded both the Franchisee of the Year 2016 AND the Business Mentor of the Year, for the third year in a row! See our news page for more info'
Our Services:


Did you know?
ChipsAway pioneered the system to enable minor cosmetic repairs 15 years ago.
With over 350 specialists nationwide, ChipsAway are the largest repair network in the world.
ChipsAway specialists are able to match any factory production colour worldwide.
Our minor bodywork repairs are typically cheaper than your insurance excess.